Obsessed & waiting for Bridgerton season 3? Join the club – and scroll these regency-era looks that will rule the ton in 2023!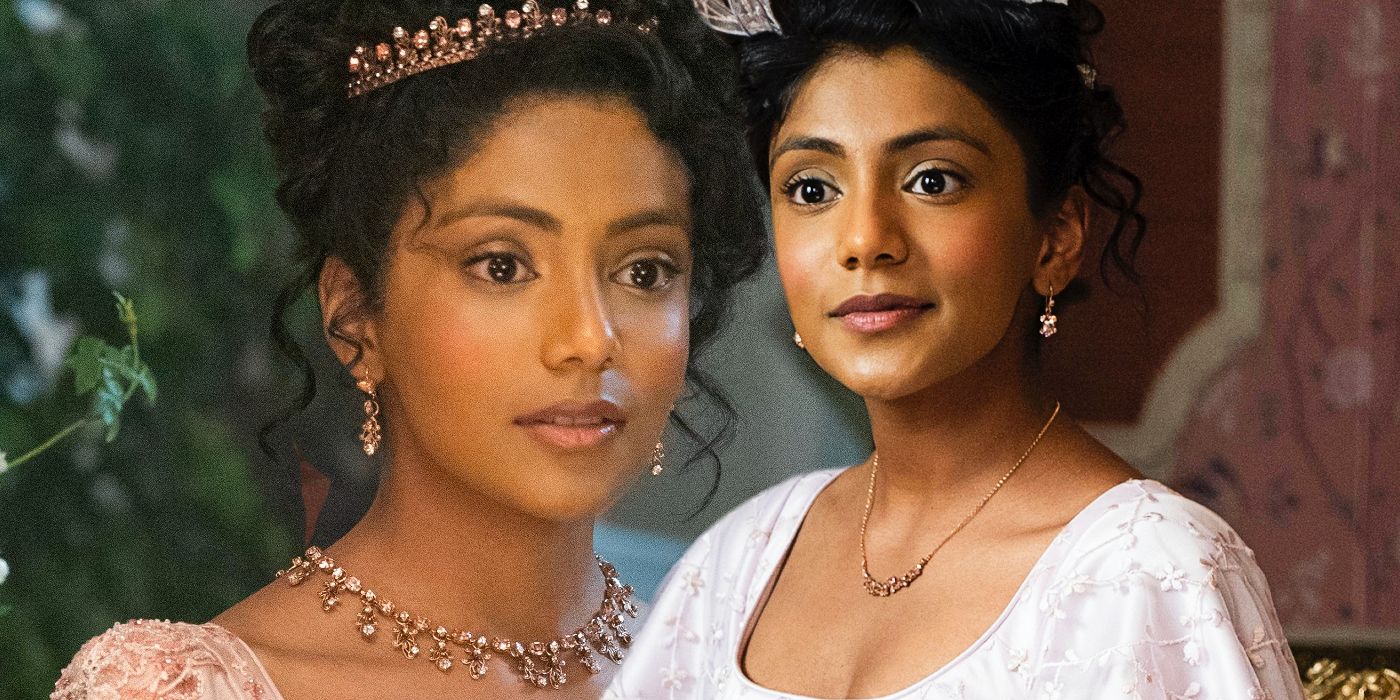 Are you looking to establish yourself as the diamond of the season before Bridgerton season 3 in 2023? These regency-era jewelry pieces are sure to help you set the trend: In this ton and the next one over!
Whether you're looking for the softer style pieces (such as those worn by Miss Daphne Bridgerton), or you're looking for something more ornate and reminiscent of Queen Charlotte herself, there's something for everyone at Ilene & Co. Read on for our full list of Bridgerton-inspired recommendations to help you stand out and be unapologetically you for the 2023 fashion season.
Best Bridgerton Inspired Jewelry for 2023
Looking for the best pieces in our Bridgerton-inspired collection? Scroll through to see a variety of our personal favorites!
Delicate and elegant: Explore the Jubilee Collection and Delicate Tiny Buttons Gold-filled Necklace
Daphne Bridgerton was known for her delicate looks, especially throughout the course of Season 1. In the opening scene, we see her decked in some of the most simplistic jewelry of the season – pointing to her elegance, quiet strength, and innocence before the start of her season.
We've captured that minimalist-chic, classic energy with the creation of our Tiny Buttons Gold-filled Necklace.
This piece was designed for everyday wear and transitions easily from the elegance of the regency era to the "cool girl, clean girl" aesthetic off the runway at New York fashion week. It's one of our most timeless designs made to perfectly suit any style preference, giving your look an instant elevation with just a single piece.
The Jubilee Necklace on the other hand, was handcrafted with cubic zirconia lustrous gold plated stainless steel – making this a safe and classy everyday wear option for even the most sensitive skin.
And if you love bracelets, we have the most trendy ones for you. Our Pave Cuffs and Tennis Bracelets (Oval and Circle) are here to deliver on casual-luxe looks.
Ornate statement jewelry: Victorian Drop Earrings
If you're looking to turn heads like Miss Marina Thompson, we recommend more lightly crafted, ornate pieces that perfectly align the elements of weight with feather-light. Playing with these intangible elements of fashion gives you a sleek, cohesive look with just the right amount of dimension.  
Our Victorian Drop Earrings are the perfect example of these concepts in action. Both light and weighty, classic yet modern, these earrings are the perfect contradiction that will enhance your unique sense of individuality and style in your fashion choices. Some of the more dimensional scenes in Bridgerton featured similar designs to this bestseller, often representing the duality of the character or their internal state.
Most notable moments where this is seen is when Miss Marina Thompson makes her debut at the ball, pining for her lover – or when Miss Eloise Bridgerton sets foot before the queen for the very first time.
This shop favorite is created with hypoallergenic gold-plated stainless steel, with a single-sided addition of pure cubic zirconia. The earrings are completely reversible, and feature a smooth, neutral finish on the second side.
Barbiecore maximalist design: Flamingo Ring
Your hands are some of the most overlooked elements of your ensemble – but you can change that with the right accentuating rings! Maximalism was first seen in the series with the close-up shot of Violet Bridgerton's family engagement ring, a beautiful thin-band design with statement pearls, and a signature clasp pattern that reminded viewers of a natural flower in bloom. Larger rings and statement pieces were very regency-era and shined through in some of the most touching moments of the show.
With today's fad of minimalism, we wanted to toe the line and offer an alternative for our more statement-oriented fashion icons. We played with the elements of barbiecore and added a more signature statement "look," which led to the creation of our Flamingo Ring. This piece features a thicker gold-plated band around the finger, calling attention to your hands and the natural curvature of their form. It ties together your ensemble with the light pinks included in the cubic zirconia stones, giving a rosy-neutral pop of color that's appropriate for even the loudest or understated outfits.
Whether you want to make an impression or give a subtle nod to the gorgeous pink hue, this ring is the essence of ornate, regal, and modern-day luxury that works with nearly any outfit in your closet.
Shop the Enter Glam Soiree collection for more Bridgerton-worthy looks
Make your debut with timeless, beautiful pieces that speak to your true essence. Our Enter Glam Soiree collection was meant to be worn by all body types, and is expertly crafted to bring out the best of your features and style.
From timeless looks to more sophisticated statement pieces, there's a little something for everyone in this collection. Our jewelry can be worn year-round with any ensemble – making it the perfect gift for your friends or loved ones this holiday season.

If you're looking for something minimalist, timeless, and sleek, the Jubilee necklace, earring, and bracelet set is the perfect choice for you, or explore our selection of minimal and chic.
For something more statement-oriented, ornate, and complex, you might enjoy our Flamingo Ring (above), our Twist Hoops, or the Wear My Heart Ring – our perfect romantic option for those who want a little more bling. 
The fashion looks and jewelry choices from the Bridgerton seasons were simply iconic and caused ripples across the fashion industry. Now, we're seeing more fashion fusions of regency-era elements with modern-day constructs – bringing some of the most complex and nuanced looks that we've ever seen hit the runway. We can't wait to see what the talented designers come up with for Bridgerton Season 3!
Ilene & Co.: Your source for responsible and inclusive jewelry
At Ilene & Co., we pride ourselves on representing the authentic beauty and identity of every single customer. Our pieces are designed to be completely safe, inclusive, and unique as we redefine what inclusivity and style look like in modern-day fashion. For more information about our mission and pieces, we invite you to visit our website today.